Building RC Cars - The Complete Reference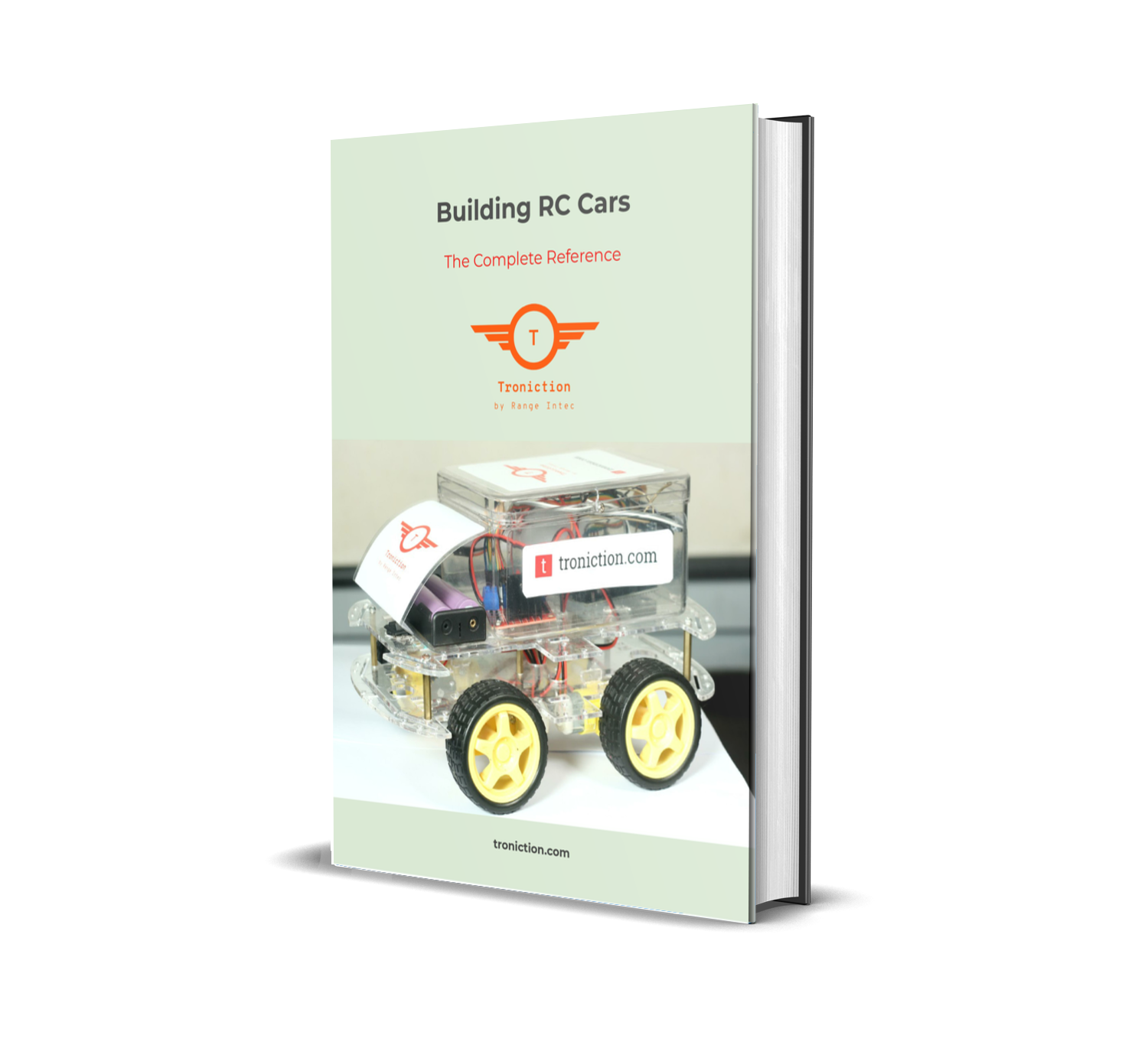 Get the Book
You can download everything you need know to build your own remote-controlled Arduino-based electronic car as a PDF file for your reference.
Free
Bonus: Ready to upload files for Arduino + High-res circuit schematic diagram
Less than 30 pages. Complete Illustrated Reference Guide. No unnecessary technical literature. Just the instructions to builid your own car. This book is your companion in building your first Arduino-car.
Table of Contents
Chapter 1: Components
The first step is to get to know the components of an electronic car. This chapter is about various components used in electronics cars.
Chapter 2: Wiring
Step by step illustrated instructions on how to connect your components to make your first Arduino-based car.
Chapter 3: Coding
Helps you to complete the most challenging step of writing your car control code. As you build your first car, codes can be downloaded. But this chapter explains everything that's in the downloaded file.
Chapter 4: Uploading
Clear steps and instructions on uploading your code to the car.
Chapter 5: Controlling
The most fun part of the book. This chapter discusses installing the app and controlling your first Arduino car with a phone.