Bill of Materials: BoM is a list of all the required raw materials, components, parts, and quantity of each ingredient to building an end product. Read more about BoMs.
Troniction has listed all the required raw materials, components, parts, and tools to build your first electronic car. This will make your life easy by not letting you forget any component when you are in the stores to buy components.
It delays your project when you found you don't have a required component in the middle of your project. If you go through Troniction BoM and take note of all the things, you will have more time to learn and build your electronics car.
Links: Troniction has linked to sites where you can purchase the items yourself. Some of the links are affiliate links and Troniction may get a commission for qualifying purchases. When you visit the other sites via Troniction links and make a purchase, we will earn some money as a commission.
Please let us know if any of the links are broken. So that we can fix the link for everyone. Also if you have any suggestions for new sites for linking products, we might be able to add them to this page.
Tools
Other Requirements
Note: We have listed the store purchase links for all the required items for building a basic RC car. Sometimes, the links may not work.
Error of Omission
Error of Omission of Components
| An error of Omission | An error of Commission |
| --- | --- |
| This is an error which occurs when you have excluded something that you should have included. i.e. when you have not purchased a component that you should have purchased. Make sure you purchase all the components you need before start assembling. | This is an error which you explicitly commit. e.g. This happens when you purchase the wrong component. It also happens when you connect the components the wrong way. Follow the instructions or read the manuals well before connecting the components. |
Feeback: Contact us for any feedback on this Bill of Materials page.
Get the Book
---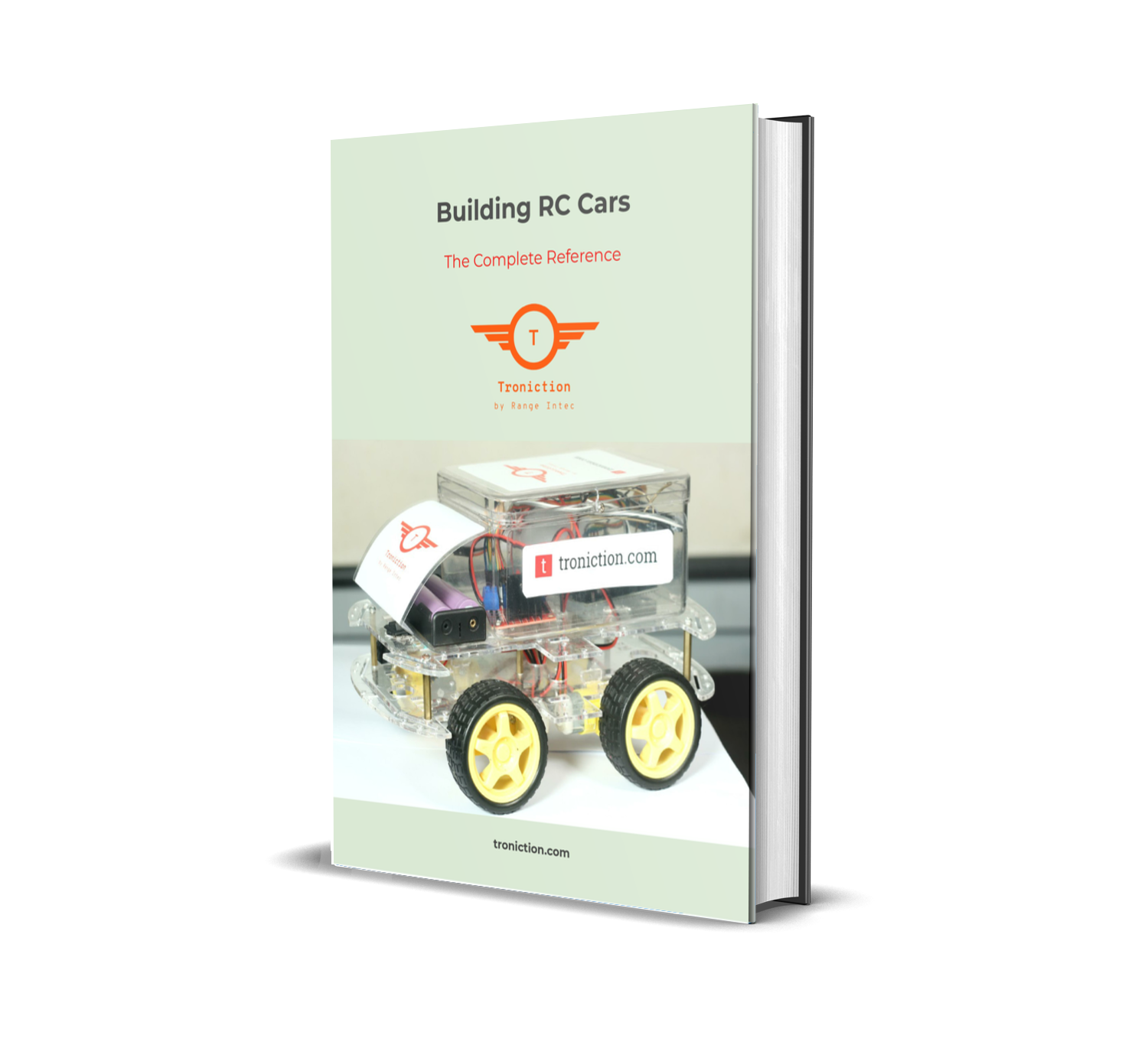 You can download everything you need know to build your own Arduino-based electronic car as a PDF file for your reference.
Troniction Book