Get Started! Let's Build Your Electronics Car.
Now you have decided to build your electronics car. You have all the details on how to build an Arduino-based simple car in this guide. Troniction 6 Steps Guide on building electronics cars will help you to realize your expectations. Let's get started.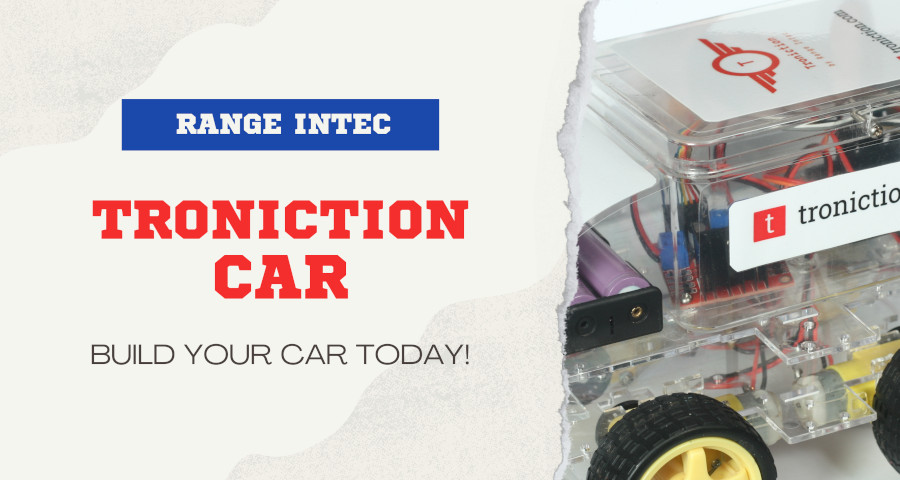 Even though you have almost all the information you need on this website, you can contact us for any further inquiries. Use the contact page of our website or our Facebook group to reach us.
---
TRS1: Get all the components
The first step in building your car is to buy the necessary components. But before buying anything we recommend that you read through the steps and get an idea of building the Arduino car.
You should have all the required components before start building the Arduino car. Troniction has listed all the components. Please visit the below link.
In addition to listing all the components on one page, we have provided links to sites (Amazon, Banggood, AliExpress) where you can order the parts.(Those are affiliate links and we earn a small commission for qualifying purchases)
---
TRS2: Wire components together
Once you have the components with you, the next step would be to connect them using wires. We have clearly shown you in pictures how to connect components to each other. First, we will connect motor drivers to motors. Then motor driver to Arduino Uno R3 board. Every connection is explained in detail.
We recommend that you connect the components the exact way shown in our images and illustrations. Once you have finished building your first car, then you have the confidence and you can connect them whichever way you want.
Car Control Code
Programming the Arduino Car
---
TRS3: Write the software
Writing the software is the most challenging step for new car builders. First, to help you building your first car, we have fully complete and working files which you can download. You can directly upload them to your car-board without any change.
Secondly, we have an in-depth explanation of each line of code. You can read through the explanations to learn more about how car programming works.
Finally, we have shown you the exact code which we used for the Troniction car.
We recommend that you download the code on our website and then upload it to your car. Once your first car is running then you can read through our explanations about the car control code. Later you can change the code and take control of your car.
How to write the software
---
TRS4: Upload the sketch
The next step is to upload your car code to the Arduino car-board. You may connect your laptop to the Arduino using a USB cable. Then press the 'Upload' button to upload the car control code. We have given complete instructions and screenshots of uploading the card code to the board using 'Arduino Create'.
---
TRS5: Control car with a smartphone
This is the last step of this guide. We hope this would be your first step to start building your own custom cars. Troniction Arduino car runs on rechargeable batteries and takes instruction via Bluetooth. You will need to download an app to your smartphone to control the car.
How to Control the Car Remotely
Follow the above five steps to build your first Arduino car. Troniction will help you in every step of your journey towards building your own electronics car. You can ask anything from Troniction team. We are glad to help you. Share your car building experience (TRS6: sixth step) with us and other car builders. Enjoy and learn electronics.
Get the Book
---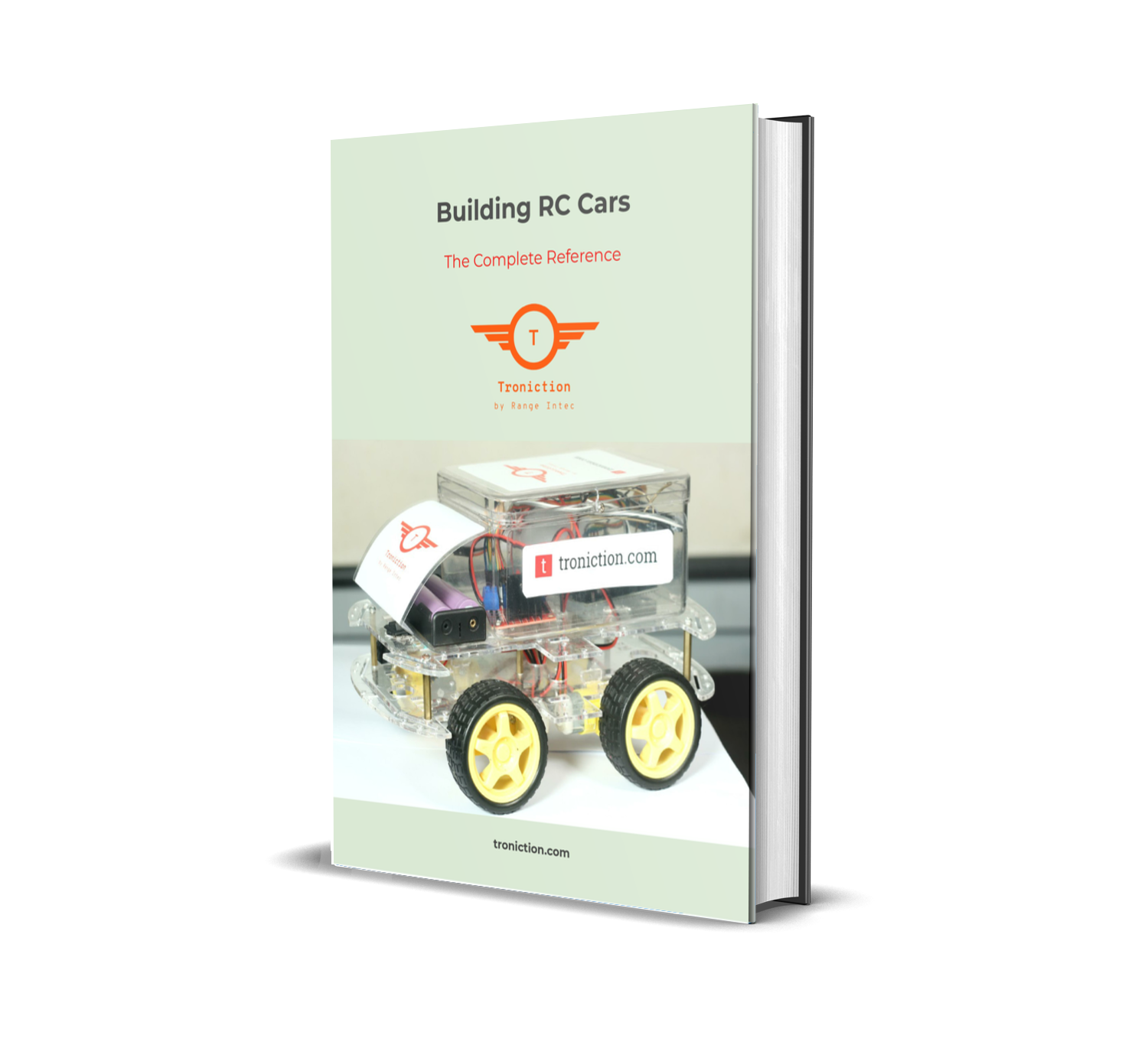 You can download everything you need know to build your own Arduino-based electronic car as a PDF file for your reference.
Troniction Book